My knowledge and understanding of the Tarot has extensively expanded and open doorways to discovery and transformation.  My grateful thanks for the love, blessings and support I received participating in the Tarot Course.
Learn To Read Tarot In 5 Easy Steps
Studying Tarot is an incredibly enriching experience that will enhance your personal development and give you a greater understanding of yourself and others.
However, the Tarot system is complex and it can be quite daunting when you begin. Trying to remember the meanings of all 78 Tarot cards can be overwhelming, especially when each card can have a completely different meaning depending on the focus of the reading.
That's why I created the Learn to Read Tarot course – so that you can understand the basic principles of Tarot simply and easily! With the right information and guidance, you can fast-track your learning and start feeling confident as a reader.
I'll show you how to connect with the Tarot Cards and their meanings, develop your intuitive reading skills and learn how to pull the "story" together in a way that results in a reading that is meaningful, positive and inspiring.
The Learn to Read Tarot course consists of 5 Easy Modules that will soon have you reading the Tarot cards with ease and confidence, without being dependent on the books or spending hours trying to memorise the card meanings!!
Module 1: The Minor Arcana Matrix
Module 2: The Court Cards
Module 3: The Fools Journey
Module 4: The Major Arcana
Module 5: Themes, Flows + Combinations
As well as exercises that will help reinforce the lessons and bonus gifts that are magic!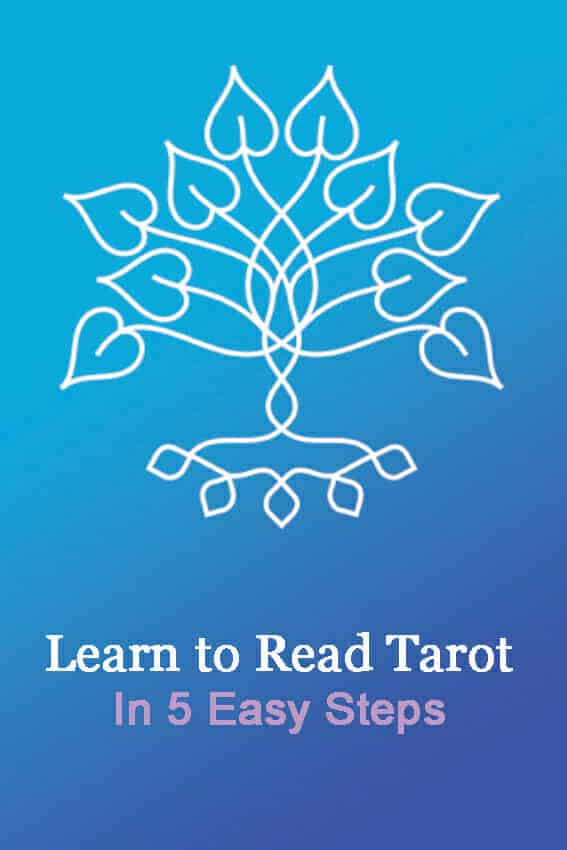 I have just recently completed the 15-week Tarot Master Class 2017 with Natasha, and what a pure joy it was … I have learnt so much, Natasha's wonderfully deep and clear understanding of the cards has not only set me up to become a professional tarot reader in time but has also taught me a very sound life philosophy that will serve me well for the rest of my life. I enjoyed every single class, there was a lot of individual attention and I felt free to ask questions all along the way. We were given comprehensive typed notes every week, which are extensive even without my own hand-written notes added to them. The resulting collection of notes are like a full book on tarot, written by Natasha, and I hope she will publish them as a book one day in the future. Natasha's no nonsense common sense approach to the cards and to reading was just brilliant; she is so down to earth and so wise. The classes were so much fun too, we had a lot of laughs and I will genuinely miss our Monday night consciousness raising sessions! I have learnt so much about the cards; I had a little knowledge to start with, but always got stuck with cards like The Chariot, which I came to understand means the forward movement of the hero's journey, harnessing the power of your will to move forward in a situation. I also finally understood the Death card, as the end of a situation that will be followed by a new beginning. Even the 10 of Swords holds the promise of a new dawn after an ending; a dark night of the soul followed by a new understanding of life. I completed the Master Class with a good friend, and we both found our friendship has deepened throughout the journey of the weekly classes – perhaps the result of studying Tarot's philosophy together. I highly recommend this course – Natasha is a fantastic teacher, really accessible and down to earth, with a cheeky sense of humour. There was a beautiful altar set up very week to complement the class we were doing; and seriously the typed notes are all the resources you will ever need to become a professional Tarot reader. We learnt many spreads also. The course was worth every penny it cost; a very sound and solid grounding in what the cards are all about … taught with love and kindness and humour and compassion. Thank you Natasha. What you have taught me is priceless.
Tarot Master Class Learn To Read Like A Professional
Tarot is a powerful and life-changing tool for personal growth and spiritual development. Tarot readings can literally change and transform your life. A Tarot reading can bring the clarity, insight and direction with decision-making or help you to manifest the life you truly want to live.
The wisdom of Tarot helps you to gain a better understanding of yourself and your own personal challenges in life. The Tarot Master Class Course will bring a new level of understanding of Tarot wisdom and how it can not only help your personal growth, transformation and empowerment, but also how you can help others through positive and inspiring Tarot readings.
The Tarot Master Class course is perfect for anyone who wants to become truly proficient and confident in reading Tarot.  You will discover powerful reading techniques that will have you reading at a professional level by the end of the course, providing skillful readings that are not only accurate, but also supportive, affirmative and transformative. As well as developing your Tarot reading skills to the level of a professional Tarot Reader, Tarot Master Class will also take you on a spiritual journey that will transform life.
Like the Fool's journey through the Major Arcana, you will be guided through 22 easy modules in the Master Class course that will have you reading Tarot like a professional! Tarot Master Class is a self-guided program that allows you to work through the modules at your own pace.
The course covers: the philosophy behind the Fool's Journey, the Major and Minor Arcana in depth, archetypes, mythology, numerology, astrology and symbolism in Tarot, as well as symbolism in the cards. We will also look at card combinations, themes and flows in Tarot, timing in the cards.
You will learn how to do a great Tarot Reading by developing clear and concise questions, how to interpret spreads and develop your story-telling techniques and skills!  The Master Class includes psychic development, psychic protection, Tarot ethics and getting started as a Tarot Professional.
Plus, lots of bonus materials such as cheat sheets, mediations and quizzes!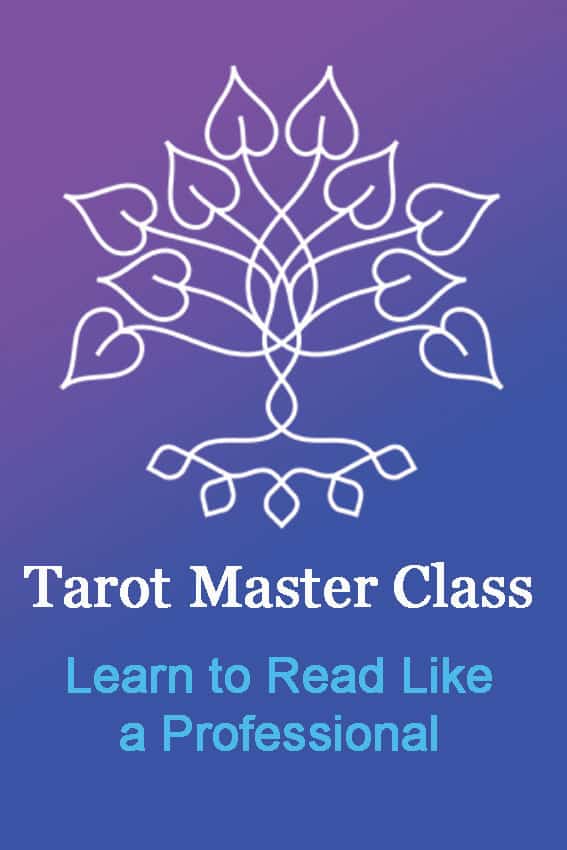 A skilled teacher for me is one who intuitively knows how to work with their student while guiding them through their personal journey and knowledge of Tarot. They do not teach straight from the book but rather from experience, intuition and supportive guidance.  Natasha's Master Class course and Certification program is not only great for grounding oneself in the theory, but developing one's personal style and confidence, letting the Tarot work for THEM as an individual. As a mentor, Natasha allows you to realize your own individual gift in the art of Tarot and patiently helps you to develop your skills at any level. She shows you how Tarot is a useful personal tool that can be incorporated into our everyday life. This course is definitely more of a personal journey to realize one's true potential. It is then actualization of how Tarot is an art, magic and wisdom-based practice. She will show you just how we can truly interpret the cards of life we are dealt with