Living Tarot, doing readings, sharing and teaching Tarot is my life purpose. I love helping others transform their lives through Tarot. Together we bring insight into your current situation, inspire you or help you transform your experiences in love, relationships, money, career and abundance, fear, procrastination, pain or self-worth. Transformation and healing with Tarot is one unique path that I have created for you to identify and work through any limitation for your potential.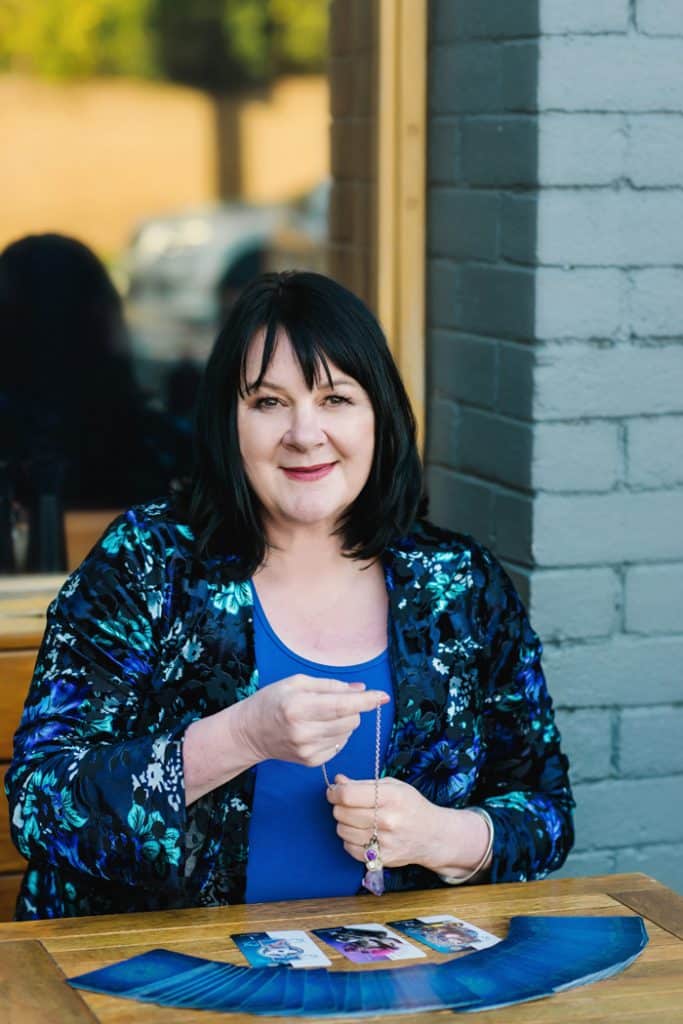 Hi I'm Natasha is I'm the founder of Tarot Wisdom and I have been learning, studying, practising and teaching Tarot for over 30 years. My own Tarot journey has resulted in my own personal transformation and has helped me find my true purpose in life. Sharing my knowledge and the wisdom of Tarot with others, reading Tarot, living and teaching Tarot is my life purpose.
Being a fire sign, I'm incredibly passionate about what I do. Nothing brings me more satisfaction than helping others gain clarity and direction, personal empowerment after life-changing events, or helping them find their true purpose in life.
What brings me the greatest pleasure in life is helping others transform their lives through Tarot. Whether it is just to bring insight into their current situation, inspire them or help them release emotional blockages around love and relationships, money, career and abundance, fear, procrastination, pain or self-worth.
Emotional blockages and a limiting mindset prevent us from fulfilling our dreams and living the life we desire. Tarot is incredibly helpful in uncovering blockages, revealing their origin in the past and how those blockages are preventing you from living life to your fullest potential and what you can do to change the current path you are on.
The "Healing Tarot" package that I have created will help you successfully identify, work through and remove the blockages and negative beliefs that block and limit your potential. Once released, the negative beliefs can be replaced with a positive and empowering mindset, bringing you freedom, happiness, joy and the life that you have always aspired to.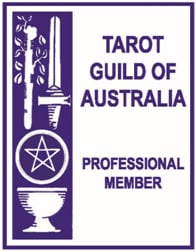 Natasha is an experienced and intuitive Tarot Reader, Teacher & Spiritual Counsellor who combines Tarot, Lenormand, Oracle cards, Numerology, Astrology and Psychic messages from her Spirit Guides in all her readings. Her desire is to help clients gain a deeper insight into their life situations, empower them, give them hope and provide them with realistic and practical solutions that help them to move forward in a positive and optimistic way.
Tarot cards reflect the energy around a person, but the outcome is never set in stone!! Tarot can bring clarity and can give strategies for dealing with the situation and provide real solutions. But, we all have free will. A reading gives clear choices and helps us with decision and actions, but ultimately it is up to the individual as to the actual path that they take.
Natasha has been a Professional member of the Tarot Guild of Australia for 25years and has served as Vice President of the Guild for 5 Years and Committee Member 8 years.
Based in the Eastern suburbs of Melbourne, Natasha is available for face-to-face readings by appointment, as well as phone, email or Skype. Natasha is also available for group bookings, events, parties and corporate functions.
Natasha has taught Tarot for over 20 years. From beginners to aspiring Tarot Professionals, Natasha has mentored hundreds of students. If you are looking to build a successful heart centered business around Tarot, then Tarot Master Class or the Tarot Accreditation Program are perfect for you!